Digital Experience
Binden Sie Kunden auf Lebenszeit
Bieten Sie intelligente, sinnvolle und effiziente Omnichannel-Erfahrungen.
Erfahren Sie, wie die OpenText™ Experience-Plattform das Kundenerlebnis grundlegend verbessert
OpenText Customer Experience Management heißt jetzt OpenText Digital Experience
Erzielen Sie die gewünschte Wirkung, wenn Ihre Kunden mit Ihrer Marke interagieren. Die Customer Experience-Plattform OpenText™ bietet Ihnen die erforderlichen Lösungen, um komplette Customer Journeys miteinander zu vernetzen. Stellen sie über alle entscheidenden Touchpoints hinweg sicher, dass Sie die Erwartungen übertreffen und gleichzeitig Ihre Prozesse optimieren.
Schaffen Sie nahtlose Erfahrungen

Plug-and-Play-Plattform

Treffen Sie datengesteuerte Entscheidungen

Transformieren Sie Ihr Unternehmen in Ihrem individuellen Tempo
Ihre Kunden verändern sich mit der technologischen Entwicklung. Sie auch? Entdecken Sie, wie Sie eine durchgängige, zusammenhängende Omnichannel Customer Journey schaffen können. So optimieren Sie die Kundenbindung und -zufriedenheit für B2C-, B2B- und B2E-Erlebnisse.
OpenText zum Marktführer im Omdia Universe ernannt: Selecting a Digital Experience Management Solution, 2020-21 Report.
Den Report herunterladen
Vorteile der OpenText Digital Experience-Plattform
Verbessern

Sie die Kundenerfahrung

Schaffen Sie personalisierte Omnichannel Erlebnisse, die auf jedem Gerät, zu jeder Zeit und an jedem Ort beim Zielpublikum Anklang finden.

Optimieren

Sie die Prozesse

Erkennen Sie den Nutzen jeder Investition und erweitern Sie gleichzeitig die Möglichkeiten im gesamten Unternehmen.

Ermöglichen

Sie neue Geschäftsmodelle

Stellen Sie sich auf die sich verändernden Kundenerwartungen ein, indem Sie neue Wege für den Verkauf, die Kundenbindung und die Kundenbetreuung finden.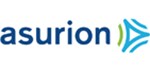 Asurion
Erfahren Sie, wie Asurion mit der OpenText Experience-Plattform Daten nutzt, um den Kunden in den Mittelpunkt jeder Erfahrung zu stellen.
Lesen Sie die Success Story
Funktionen der OpenText Experience Platform
Stellen Sie Content in den Mittelpunkt jeder Kundeninteraktion, sei es am Telefon, persönlich oder über einen digitalen Kanal. Passen Sie die Lösung mit einer beliebigen Kombination der folgenden Funktionen an Ihre spezifischen Anforderungen an:
Content Management

Erstellung von Content, Self-Service-Apps, Omnichannel-Bereitstellung, personalisierte Erfahrungen

Digital Asset Management

Digitales Repository / Medienspeicherung, Nutzungskontrolle, Medientransformation, adaptive Medienbereitstellung, Markenportale

Analytics, Künstliche Intelligenz (KI) und Einblicke in Kundendaten

KI, Customer Journey Mapping, Cross-Channel-Interaktionen, Closed-Loop-Feedback, Sprach- und Textanalyse, Testen und Segmentierung

Kundenbezogene Kommunikation

Personalisierte Omnichannel-Kommunikation, Erstellung von Business Content, interaktive Bearbeitung, Output Management, automatische Dokumentenerzeugung

Prozesse & Zusammenarbeit

No-Code- / Low-Code-Verbindungen, Überprüfung und Genehmigung von Content, kreative Zusammenarbeit, Dateiaustausch und -versand

Voice & Contact Center

Personaloptimierung, persönlicher Assistent, Offline-Kundenbindung, 1:1-Touchpoint, Zwei-Wege-Interaktionen

Messaging & Unified Communications

Omnichannel Messaging (SMS, MMS, E-Mail, Voice-Mail usw.) und Unified Communications

Daten, Integration & Sicherheit

Verwalten von Identitäten, Festlegen des Zugriffs, Verbindung mit der Technik. Stack (A2A), OpenText-Funktionen erweitern, Backup & Wiederherstellung, Endpunktsicherheit

Digitales Fax

Sicheres papierloses eFaxing mit vorkonfigurierten Integrationen für vertrauliche Dokumente entlang der Customer Journey
Formulare
Digitalisierung von Dokumenten, Datensammlung und -verarbeitung
Was ist neu bei Digital Experience?
Orchestrierung der Kundenerfahrung

Neue KI-unterstützte Authoring-Funktionen

Verbesserte Zusammenarbeit mit Agenturen und erweiterten Teams

Analytics für Callcenter in Echtzeit

Unified Messaging-Anwendungen, um Mitarbeiter überall zu unterstützen

Cloud-first und vereinfachte Bereitstellungsoptionen
Ressourcen:
The Customer Experience Imperative
Fit für die neuen Anforderungen im Bereich Customer Experience: Schauen Sie sich die Webinar–Aufzeichnung mit Mark Yates von IDC an.
Webinar anschauen
Nehmen Sie die Stimmen Ihrer Kunden ernst
Erfahren Sie, wie Führungskräfte im Bereich der digitalen Transformation reichhaltigere Erfahrungen schaffen und ihre weniger digital versierten Kollegen überflügeln.
Laden Sie die Zusammenfassung der Umfrage herunter
Bauen Sie ein resilientes Unternehmen auf
Erfahren Sie, wie Sie mit Technologien zur Stärkung der Resilienz vorausschauend handeln, reagieren und Prozesse verändern können, um Krisen zu meistern.
Lesen Sie das CEO-Whitepaper
Laden Sie das eBook herunter
Delivering the continuous, connected customer journey. Get started.
Erfahren Sie, wie OpenText das Information Management im gesamten Unternehmen stärken kann