Regulatory Submission Software

OpenText Core for Regulatory Plans

Simplify planning to accelerate health authority submissions

Contact us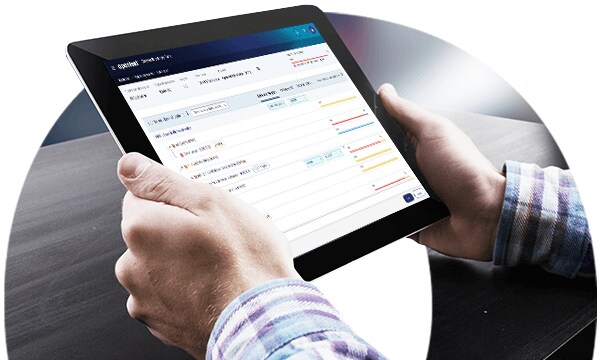 OpenText Core for Regulatory Plans overview
Life Sciences companies must file regulatory submissions with regional health authorities to market new therapeutic products and maintain product registration. Regulatory professionals navigate through complex and evolving regulatory requirements as they work with stakeholders.
OpenText™ Core for Regulatory Plans simplifies submission planning and assembly with intuitive wizards, extensive automation and streamlined information architecture. The SaaS solution offers the agility and cost efficiency to meet regulatory obligations, even in the most complex regulatory scenario.
OpenText Core for Regulatory Plans features
Create submissions

Leverages an intuitive wizard guides the set-up hierarchical eCTD structure, automatically assigning document control, resources and due dates to create regulatory submissions in electronic format.

Manage regulatory events

Ensures global compliance by creating and managing regulatory events across regulatory jurisdictions within the regulatory submission process.

Identify impacted submissions

Allows users to rapidly and accurately identify registrations and applications impacted by a regulatory event.

Track progress

Offers realtime visibility into submission status by region and tasks to provide a global perspective across the regulatory organization.

Notify team members

Keeps teams focused on submission priorities with tasks and email notifications that help coordinate across clinical, quality, manufacturing groups.

Secure access

Offers regulatory submission management software with secure access to authorized users, continuous new capability delivery and seamless onboarding and upgrading to minimize deployment risk.
OpenText Core for Regulatory Plans benefits
Speed to market

Reduce complexities by automating submission planning and assembly tasks with electronic regulatory submissions software.

Improve efficiency

Reuse content by connecting to submission and authoring processes managed in OpenText™ Documentum™ for Life Sciences.

Save time and reduce errors

Replace manual processes with automation and smart features.

Risk mitigation

Track global regulatory submissions status and progress through dashboards and notifications to mitigate timeline risks.
OpenText Documentum for Life Sciences
Contact us to speak with a member of the Life Sciences team